19 September 2023
SHW completes planning project on Brighton Road, South Croydon
Building Consultancy, Commercial, Planning, Residential, SHW News
Following a strategic submission of a series of planning applications, SHW's planning team recently secured prior approval (on appeal) for the conversion and upward extension of 5 Brighton Road, South Croydon to provide 27no. dwellings within a redundant office building.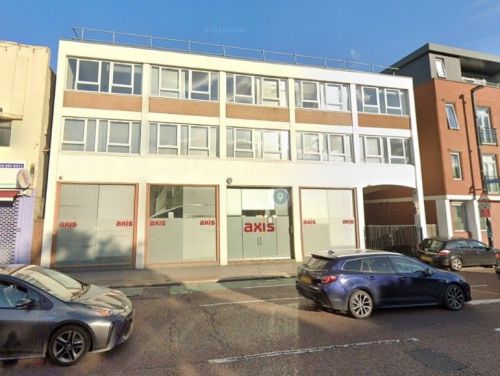 On instruction, an application for full planning permission was made for the removal of an external staircase to the rear of the building and also included for changes to fenestration on the side and rear elevations. It was essential that this application was made in the first instance as permitted development rights do not allow for external alterations.
Once planning permission was secured, a pair of prior approval applications were made to convert the existing building's floorspace to provide 16no. flats as well as erect 2no. additional floors in order to provide a further 11no. flats. The intention being to maximise the site's redevelopment potential and provide as many dwelling units as possible. It was however, also necessary to work alongside a team of specialist consultants as it was necessary to demonstrate that the scheme was acceptable in terms of its impacts on flood risk, highways conditions and light levels.  
The Local Planning Authority (LPA) refused to grant prior approval and cited a number of grounds. Our team subsequently liaised with the client and explained how we were not in agreement with how the LPA's Planning Officers had assessed our pair of applications and in doing so, recommended lodging a pair of appeals to challenge the LPA's decisions.
This involved:
 - Obtaining substitute drawings from the scheme architect;
 - Obtaining an updated daylight and sunlight report;
 - Liaising with the client's Solicitor in connection with the required legal agreement; and
 - Preparing a Statement of Case to justify the proposed schemes of development.
The conclusion of this was:
The appointed Planning Inspector agreed with our view that the Council had misappraised our proposals and subsequently granted prior approval for the change of use of the vacant office unit and the erection of two additional storeys to provide a total of 27no. residential flats.
Dates for this project include:
 - First instruction: November 2021
 - Applications submitted: January 2022
 - Applications refused: March 2022
 - Appeals start date: October 2022
 - Appeals allowed: May 2023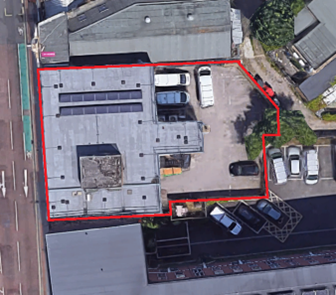 Jamil Hornsby-Odoi, SHW's Graduate Planner on this project comments
"'This is probably one of my favourite projects that I have worked on to date. Not only was it satisfying to assist in replacing a worn-down office block with 27 flats in my local area, but the fact that we were able to successfully challenge the Council's assessment of our project made the outcome feel even more fulfilling. We worked with a very understanding client who was happy with every judgement call we made, and I believe overall it has heavily contributed towards my continued professional development as a planner."