26 October 2023
J2 Aerospace flies into Swallow Enterprise Park, Hailsham
Business Space, Commercial, Industrial & Logistics, SHW News
SHW, on behalf of landlord Westcott Leach, has let Unit B1-B5, Swallow Enterprise Park in Hailsham to J2 Aerospace.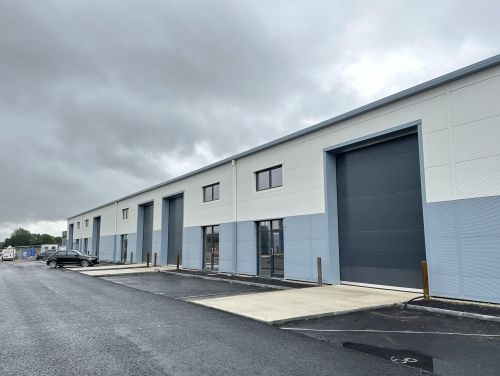 The leading aviation component supplier, has taken the 12,261 sq ft industrial unit, prominently located of the Golden Cross A22, on a new lease at a rent of £11 per sq ft.
This letting of the new workspace follows the pre-let of a larger unit to I-Ride (Martlett Group) earlier this year at Swallow Enterprise Park, taking advantage of the strategic location 1.5 miles west of Hailsham, with the A22 providing a direct link to the M23 at Crawley (26 miles to the north) and Eastbourne (8 miles to the south).
The latest phase of development will provide a total of 105,000 sq ft over seven separate blocks, capable of division from 1,600 sq ft upwards. The terraces have the ability to combine multiple units and are also available on a design and build basis from 10,000 sq ft upwards.
Max Perkins of SHW, letting agents for the scheme, comments: "Following the successful lettings this year, with more units being built I am excited to be able to offer such flexibility of top-quality space to a variety of occupiers in this great location." 
For further information on Swallow Enterprise Park and the units available please contact Max Perkins at mperkins@shw.co.uk