19 September 2023
SHW's planning department paves way for a nursery to residential conversion on Deptford Broadway
Building Consultancy, Commercial, Planning, Residential, SHW News
SHW's planning team were contacted earlier this year by a firm of award-winning London architects who, on behalf of their developer clients, were seeking advice on whether a conversion of a children's nursery at 52 Deptford Broadway in Lewisham could be achieved.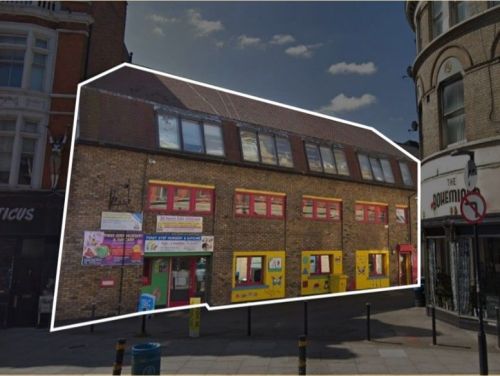 By utilising current permitted development rights the team advised on the potential but also stressed that an application for prior approval would need to be made without delay as their investigations suggested that the Local Planning Authority were looking to make an Article 4 Direction which, once in force, would prevent such premises from being lost to schemes of residential conversion.
Instructions followed and an application for prior approval was made. The application is currently under consideration and due to be decided in early October. Subject to prior approval being secured for the conversion of the existing premises, the team's intention is to subsequently engage with the Local Planning Authority by using their Pre-Application Enquiry Service to obtain their views on the scope to extend and alter the existing built form - with the aim of providing additional dwelling units.
Subject to a favourable pre-application response being received, the team would expect to work alongside the client, scheme architects and other specialist consultants to develop a scheme of development which addresses comments raised by Officers at the pre-application stage and would be expected to be received favourably once an application for full planning permission is made.
Dates for the above project include:
 - First instruction: February 2023
 - Application submitted: August 2023
 - Pre-application submitted: TBC
 - Full application submitted: TBC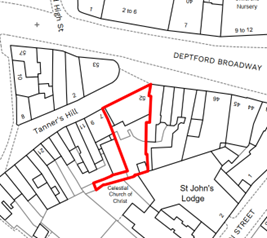 Jack Barker, SHW's Planning Departments Graduate Planner comments:
"I'm very pleased to work on a project like this, whereby it's an uncommon conversion of a nursery to residential use and additionally to work alongside and advise high-level architects (RCKa) on planning legislation throughout the project. It was a great learning experience for my development, and I look forward to engaging in pre-application discussions to further develop the site once prior approval has hopefully been granted in early October".