3 July 2023
SHW merges with Ashwell Rogers to expand London agency and national reach
Commercial, Industry News, Offices, Professional services, Retail & Leisure, SHW News
SHW has today entered into a definitive merger agreement with Ashwell Rogers. From 1 July 2023 SHW will take responsibility for the day-to-day management of the London-based, privately owned surveying practice, Ashwell Rogers, which will initially trade as 'SHW, incorporating Ashwell Rogers'.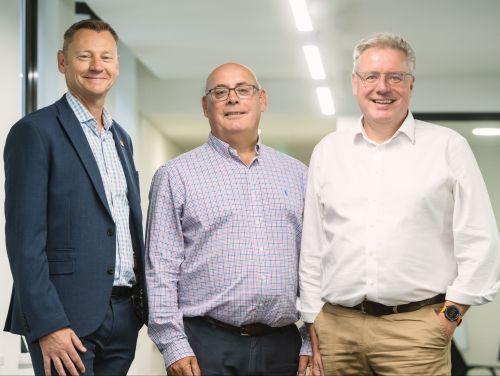 Stiles Harold Williams Partnership LLP, trading as SHW, is an independent, full-service real estate advisory business employing c. 200 staff, with nine offices across London and the South East, serving clients across the UK. A wholly owned business with 24 equity partners, SHW is well-known for its expertise in Office, Industrial and Retail property, supported by its specialists in Property Management, Investment, Town Planning, Development, Rating, Healthcare & Medical, Roadside, Charities, Airports, Leisure and Leasehold Reform.
Ashwell Rogers LLP is a multi-disciplined practice of Chartered Surveyors. Offering a wide range of expertise in commercial property, the team is well-known for its focus on the London office market and national in and out-of-town retail sectors in both agency and professional services, with clients including Columbia Threadneedle, Abrdn, Peel Investments, Freshwater, Silchester International Investors LLP and Cats Protection.
Currently based on Beak Street in London's West End, Ashwell Rogers' team of six will move into SHW's new West End office on Berners Street where they will work together with the London office agency team and SHW's other South East offices to expand SHW's capabilities in both the London office market and out-of-town retail coverage across the UK.
Russell Markham, Managing Partner at SHW, says: "The Ashwell Rogers' team ethos is very much aligned with ours, with a Partner-led approach allowing its individuals to provide clients with straightforward, honest, and commercial advice. We already have an existing client synergy, and this move will allow us to better service these clients, and others, across the UK with our agency, management, building consultancy and professional services expertise.
"The merger will also bolster our growth within Central London agency, particularly with Ashwell Rogers' strong office and national retail coverage, and we are delighted to welcome the team to the SHW family."
Roger Dunlop and Jeremy Good, Partners at Ashwell Rogers, say: "Having worked with various members of the SHW team over the years, we are delighted to be joining forces with a business that has a similar mindset and ethos to our own.  We are excited about the opportunities this merger will bring, allowing us to better serve our existing clients across the UK by offering them a full suite of advisory services.  We look forward to working with the SHW team to develop wider client relationships across our combined service lines."