18 January 2023
SHW instructed on 2.5 million sq ft of new build industrial property
Building Consultancy, Industrial & Logistics, SHW News
SHW is now instructed as letting agent for almost 2.5 million sq ft of new build industrial and logistics property across the South East.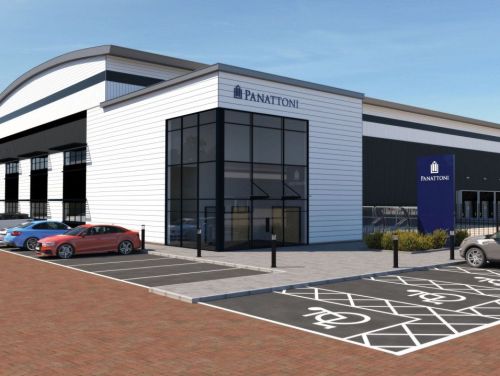 The advisory firm's London and South London offices are marketing 620,000 sq ft of available industrial property to suit a range of occupiers including: MI1 for GLi in Mitcham, which totals 300,000 sq ft and CR1 in Croydon, totalling 110,000 sq ft; Phase 2 of Prologis's Beddington Lane in Croydon (90,000 sq ft); Chancerygate's Factory Lane in Croydon (92,000 sq ft); Merton 37 for Threadneedle and Saltwhistle Business Park in Redhill (31,000 sq ft).
In addition, a further 80,000 sq ft is in the pipeline with Cox Lane in Chessington coming to the market this year.
From SHW's Crawley/Gatwick office, the largest scheme available is the recently PC'd The Base in Crawley, offering two units totalling 235,747 sq ft. Also just PC'd is Midpoint 23 in Pease Pottage offering seven units totalling 86,000 sq ft.
The multi-unit, 35,000 sq ft Forge Wood Employment Area in Crawley has now been pre-sold. 110,500 sq ft has been built at Sussex Junction, Bolney with 64,000 sq ft pre-let to a data centre leaving 46,500 sq ft available.
A further 85,000 sq ft in two units is being marketed in Crawley at Arrow Point and 24,000 sq ft across two units has just been pre-sold at Tungsten Park North in Horsham.
Coming forward to start on site in February this year is 435,000 sq ft at Panattoni Park in Burgess Hill. And, in the team's most recent appointment, two units totalling 87,000 sq ft at Cross Oak Lane in Horley will be marketed on a pre-let or pre-sale bases.
Billingshurst Business Park, comprising a total of 150,000 sq ft has been part let to Lidl, along with three further pre-lets. Swallow Business Park in Hailsham is mostly let with only approximately 15,000 sq ft of the total 40,000 sq ft now available. Billingshurst Trade Park is now built, with most of the 50,000 sq ft committed and Lineside Industrial Estate is receiving a great deal of interest in the four units available, totalling 13,222 sq ft.
Finally on the Sussex Coast, 25,000 sq ft at Phase 4 at Swallow Business Park, Hailsham, has been pre-let for the Martlett Group and spec build at Phase 5 has commenced which provides smaller units from 1,600 sq ft and totals 105,000 sq ft.
Further much needed space (399,510 sq ft) will come to the market this year at Panattoni Park in Shoreham (278,000 sq ft), starting on site in February. Chichester City Council are building 23,510 sq ft of new industrial space at St James Industrial Estate on Westhampnett Rd, Chichester, offering 10 units to let with PC in Jan 2023; Worthing Council are in planning for 38,000 sq ft of small sheds up to 3,500 sq ft and Swallow Business Park in Hailsham will bring forward a further 60,000 sq ft.
Tim Hardwicke, Partner and Head of Agency at SHW, says: "We are delighted to be working with a mixture of private and public sector landlords to bring forward much needed industrial space across the South East to cater for a variety occupiers, offering a range of sizes and locations to suit.
"As you would expect, we have good interest across the board and look forward to announcing further development milestones and successful lettings this year."