4 October 2022
SHW expands with South East property firm acquisition
Building Consultancy, Industry News, SHW News
SHW has today (30th September) entered into a definitive merger agreement with South East-based Building Surveying and Architecture firm WSW Consultancy Limited (WSW). SHW will take over the day-to-day management of WSW, and WSW Consultancy Limited will be rebranded as "Part of SHW LLP."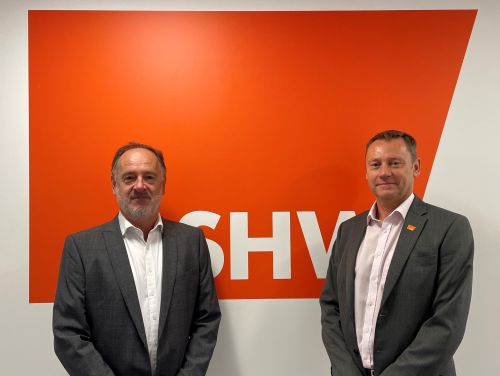 Stiles Harold Williams Partnership LLP, trading as SHW, is an independent full-service property real estate advisory business employing c. 200 staff, with eight offices across London and the South East, serving clients across the UK. A wholly owned business with 27 Equity Partners, SHW is well-known in the market for its expertise in Office, Industrial, and Retail property, supported by its specialists in Investment, Town Planning, Development, Rating, Healthcare & Medical, Roadside, Charities, LPA Receivership, Airports, Leisure and Leasehold Reform.
Established in 1994, WSW is an independent consultancy of Chartered Building Surveyors and Architectural Designers, registered and professional members of the RICS. A successful, award-winning practice, WSW works primarily in the Homes Counties and London in both the private and public sectors, along with a number of national, corporate clients throughout the UK.
Based in Fleet, Hampshire, the company was formed by three founding partners who have worked together in providing quality professional service for over thirty years. Taking a holistic approach to architecture, the firm provides full design and project management services, along with a wider scope of services for its clients.
Russell Markham, Managing Partner at SHW, says: "There is a strong demand from our client base for Architectural and its supporting services. This merger with WSW secures - for our team and our clients - exceptional Architectural experience and resource, along with an alignment of Building Surveying expertise that complement each other perfectly, enabling both firms to extend their property services both regionally and sectorally for existing, valued customers and future clients too."
"Since our initial discussions with the founders and the wider team we have together, already, explored new business prospects, resulting in confirmed instructions and some other very exciting opportunities and look forward to our future growth together."
Richard Woods of WSW comments: "WSW Consultancy are delighted to be joining forces with SHW and are excited about the opportunities this will bring.  Having created a successful, award-winning Building Surveying & Architectural Design Practice over the past 28 years, the synergy between both companies was the natural step in strengthening the brand under the SHW banner.  
"We have established a proud history of successfully working with a wide range of high-profile businesses, educational establishments, organisations, retail operations and private clients, and the merging of the two companies allows us to further expand a multi-disciplined approach, providing our expertise to meet and deliver Client projects in a highly effective and professional way." 
The newly merged company will now commence a 3–6 month transition phase and amalgamation of the businesses, planning for future growth within its team and client base.