SHW has announced eight new recruits to its growing graduate team.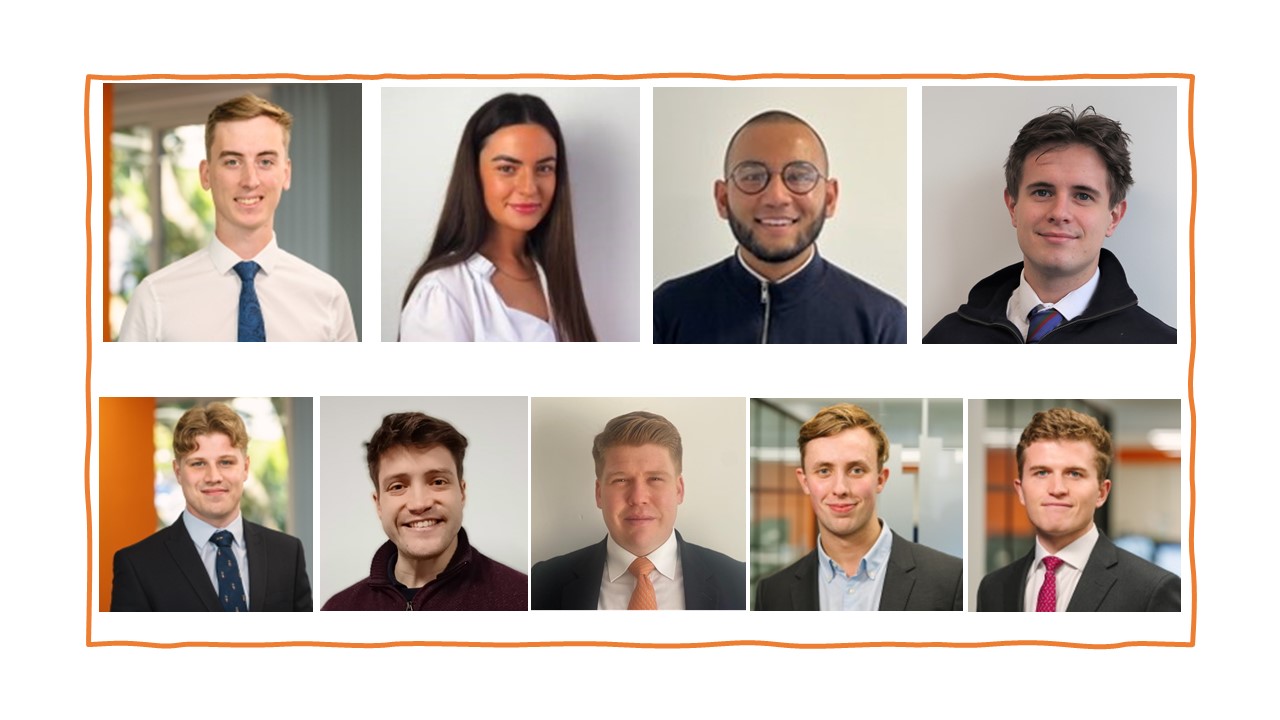 Oliver Fallbrown and William Edwards have joined SHW's agency team in Croydon, working alongside Partner, Richard Pyne and Director, Holly Purvis. Joseph Willcox and Harry Adair have joined the Professional teams covering the Central and Greater London teams, working closely with Director Gemma Quinn. 
Joshua Aylott is now working in the retail agency team, based in Brighton. And, most recently, William Kerr has joined the London team in BCD, working alongside Senior Building Surveyor Matt Davies and Sufian Rahman and Tom Freeman are working alongside Partner Kevin Middle in the Commercial Property Management team.  This takes the graduate team to 23 members working across the firm's eight regional offices.
Russell Markham, Managing Partner of SHW comments: "Our new graduates have all hit the ground running, working very closely with senior members of the team. As with our other graduates, all are working towards their APC, supported by a graduate lead with in-house training programmes in place and we are delighted with their progress."
Luke Longley, a Senior Surveyor at SHW who joined as a graduate and has recently completed his APC, comments: "The SHW graduate programme provided me with the best building blocks to start my career in surveying. From day one I was working alongside experienced surveyors and was exposed to large complex instructions and interacting with important clients. I firmly believe that I would not have been able to gain the breadth and depth of experience at any other firm. Now being qualified, it is great to continue to grow with the firm and see new successful graduates go through the same route".
Jasmine Dean-Millward, who started at SHW in a work experience placement and who has now joined the graduate scheme comments: "Having graduated in a very uncertain time, SHW has given me firm foundations and support to enrol me into the APC, both through working in my current team and providing me the opportunities to circulate in other divisions."
To apply to join SHW's graduate programme, please contact graduates@shw.co.uk