20 September 2021
SHW LEADS THE WAY IN AGILE WORKING
Business Space, Commercial, Offices, Professional services, Rent reviews & Lease renewals, SHW News
SHW is continuing to adopt agile working across its office network with a move to new space in both Eastbourne and London.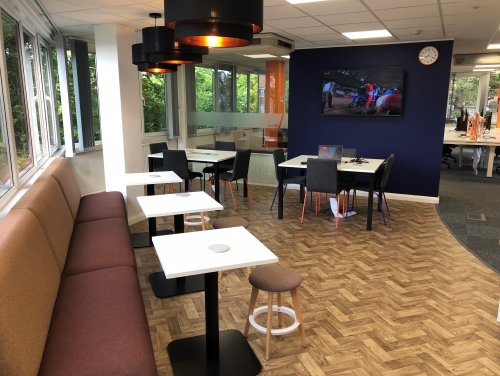 Over the summer, the Eastbourne office moved from Ivy Terrace to Chantry House where the 15-strong team now occupies part of the first floor.
The London office took advantage of a lease break option to move its 25-strong team from Venture House in Glasshouse Street - its home since 2014 - to Wardour Street, a short distance away in Soho.
In both cases, the evolution to paperless and flexible working has enabled the firm to reduce its office footprint by as much as 50%. It also provided an opportunity to create a more modern and appealing office environment, with different zones for different types of work.
As Haydon Murton, head of SHW's London office, remarks: "We now have no files, no clutter, just clean and crisp space with a range of different seating areas. We have no less capacity but much lower costs."
Haydon adds that, even before Covid, staff were only utilising about half the space as many spent much of their time on client sites, especially in residential management and building consultancy.
Adam Jordan, head of SHW's Eastbourne office, comments: "The Eastbourne team has seen a seismic change in personnel over the last two years, with substantial growth in property management, alongside commercial agency, building consultancy and professional. Following the Covid-enforced absence, our new office provides a space the team are excited and energised about returning to."
SHW's Brighton and Crawley offices have also moved in the last couple of years as part of the same strategic review, with Croydon due to move next month.