20 July 2023
Should PropTech companies be focusing more on the "What do you want?" rather than "You need this"?
Commercial, Industry News
Earlier in the year, as part of their Don't Forget the Occupier project, Trustek UK explored the shared challenges and requirements of Occupiers, Owners, Operators and PropTech companies.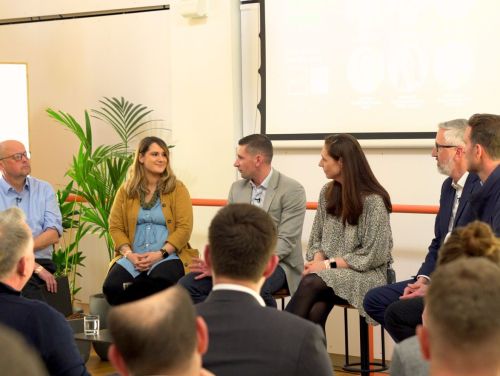 Asking the question: Are PropTech companies accountable for supporting real estate companies in driving the successful adoption of technology? Trustek brought together real estate voices from across the property lifecycle, including SHW's Partner Adrian Dack, to get under the skin of the industry challenges driving technology selection and adoption.  
The discussions revealed some unexpected (for some), but clear alignment of requirements and challenges, with some heat being placed on PropTech companies and whether they were taking full accountability in supporting real estate in driving the successful adoption of technology.
When considering how PropTech could play a stronger role in supporting the adoption of their technologies, four key areas stood out for everyone. 
Who is the actual client?
"It's going to work because I've been told it's going to work by the person who just sold it to me but it's … doing that engagement piece with the occupiers to understand what they want and how it could be implemented [to avoid] less take up." Adrian Dack, SHW
Let's speak the same language
Real estate speaks real estate, and technology speaks technology – a lot gets lost in translation when these groups come together!
Don't try to fit a square peg in a round hole
"You don't have the PropTech providers calling up the occupiers and saying, "What do you want?" They just say, "You need this."" – Amanda Irwin, DeVono
Understand the wider picture
"All this data needs to link together, because you don't want to log into 100s of pieces of tech that solve similar problems" – Helen Cave-Penney, Evora Global
Click her to see the full article and YouTube video of the panels discussions, What role do PropTech companies play in the success of the PropTech ecosystem? (trustek.uk)