26 October 2022
SHW Building Consultancy provides repair and redecoration project to The Mission Building.
Building Consultancy, SHW News
The Mission Building in Limehouse, a district in the East London Borough of Tower Hamlets was built in the early 20th Century. The Grade II Listed building was originally used as a Sailors' Hostel and in the 1980's, the 6-storey building was converted into a luxury residential apartment block but has since fallen into disrepair.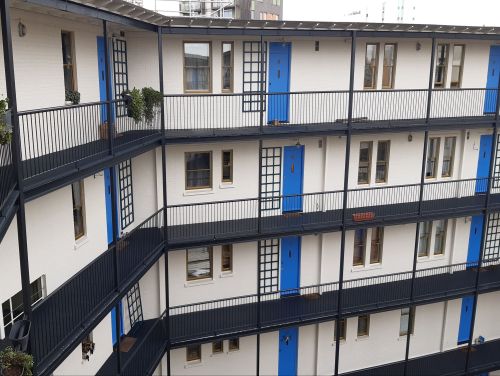 An Enforcement Notice on the building from the London Fire Brigade in relation to the safety of the balconies required immediate attention to remedy. In addition to the combustible timber decking system on the single means of escape, through years of a lack of maintenance, the structural integrity and fire protection of the beams and columns were therefore affected by the corrosion process.
SHW's Building Consultancy team were appointed as Project Managers to provide procurement advice which successfully delivered the external repair and redecoration project under budget, duties included in this were:
Commission a consultant Structural Engineer.
Engage a specialist Fire Consultant to assist with inspections and final compliance sign off.
Liaise with the Local Authority and specialist suppliers regarding Building Regulations approval.
Produce the full Schedule of Work (tender documents) to obtain competitive prices.
Recommending Contractor appointment.
Chairing/ recording all meetings and performing Contract Administrator duties throughout.
Dealing with all queries and technical matters.
Following the Major Works, our Building Consultancy team have also effectively delivered professional services adding value to the building, including:
Condition Surveys,
Defect Analysis Reports,
10 Year Planned Maintenance Plan,
Senior Property Manager Rochina Silvera comments, "During a difficult period for the Leasehold residential industry, where fire safety was and is at the forefront of block managers minds, SHW were on Board to advise. Matthew Davies was our appointed Building Surveyor offering professional design and contractual guidance, providing regular progress updates to ensure the project was successfully completed, and Leaseholders kept informed. The project was a success and the building standards massively improved. We highly recommend SHW'S services."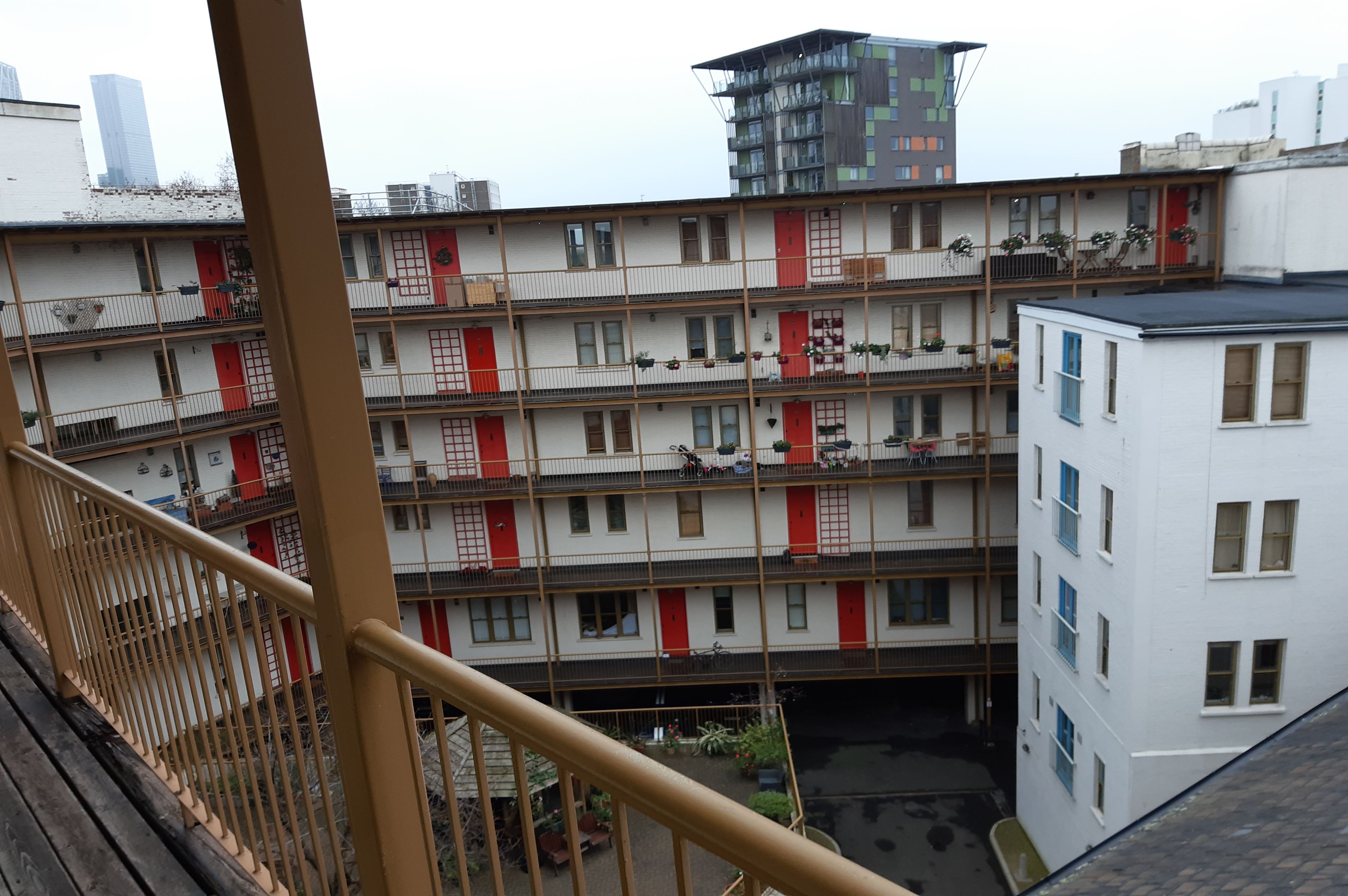 Matthew Davies Associate at SHW comments, "SHW's Building Consultancy were pleased to assist with effectively delivering this complicated major works scheme. Given the lack of routine maintenance over several years, coupled with the design deficiencies and health & safety concerns, there were some big challenges faced.  
From a personal perspective, this was an enjoyable project to be involved with working together with a positive client and enthusiastic contractor. The result delivered a complete transformation in terms of quality and within the stipulated Enforcement Notice time frame, safeguarding the future of this historic building in to the 21st Century."