5 December 2019
First Pre-Sale at Goya's Wells Point Scheme
Business Space, Commercial, Industrial & Logistics
It is great to welcome OTDS Goya Developments Wells Point scheme in Redhill where they are taking an 18,000 sq ft warehouse on a pre-sale.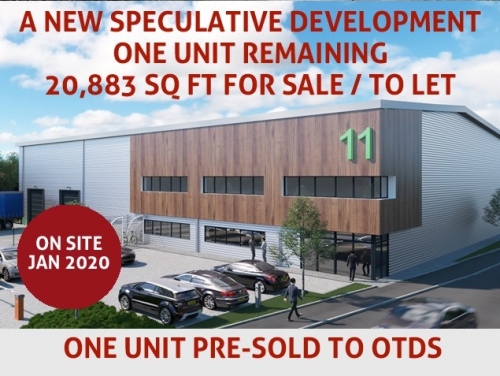 This follows a growing trend of occupiers moving out of Croydon in order to fine freehold options. 
 The second unit totalling 21,000 sq ft is available to lease or purchase. 
 Construction starts in January and the units will be ready for occupation Mid 2010.