1 May 2019
Develop Croydon industrial round table
Development
Develop Croydon has recently brought together a panel of experts, all with an interest in Croydon and the industrial sector including investors, occupiers and the council, to identify the town's strengths in the market, the challenges it faces and what the future could look like for both Croydon and the market.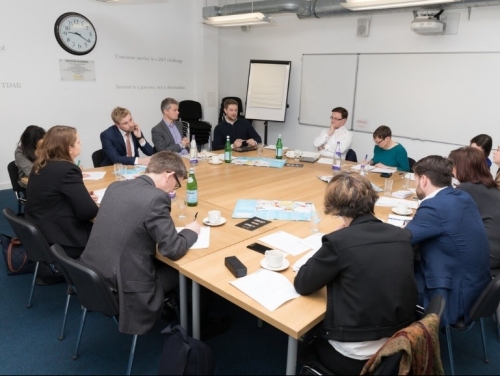 Ten key points of discussion
Current vacancy levels 3.5%
Sizeable increase in occupier activity, driving up rents
No speculative development since 2008 – but new build is on the way
Much of current stock is 1970s / 1980s build, not always fit for purpose today
A healthy Purley Way essential for a successful town centre
Huge loss of industrial space in central London – Croydon an affordable alternative
'Last mile' requirements for the likes of Amazon & Ocado important consideration – overlap of logistics and retail
'Beds and Sheds' schemes often have a poor commercial element and have so far not many have been built
It was agreed a more joined-up approach between boroughs could provide less fragmented sector offerings
Planning flexibility required in order to capitalise on extending premises in terms of space and height to allow for greater automation
This event was the first in a series of round table events that Develop Croydon will be hosting. Actions from this debate will be taken forward with attendees and additional parties and further dialogue will be had during the Develop Croydon Conference, 19 November.
SHW's Alex Gale said: "There were some great points made and hopefully the discussion can feed into something which will formulate a strategy for the local sector. Croydon is in a good place vis-à-vis industrial and logistics, especially with the prospect of new capacity on the horizon."
Contact:
Alex Gale
020 8662 2704