9 November 2023
Railing against 'Boring Buildings'
Architecture, Commercial
In an article published this month in The Guardian, Thomas Heatherwick, the multi-award winning British designer and architect, says we must 'demand interestingness', stating that 'soulless structures make people stressed and lonely' and we should rail against boring buildings.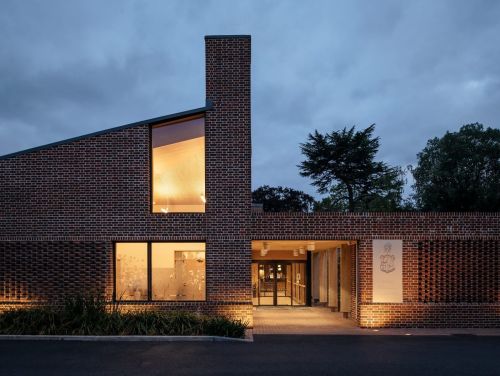 The designer is embarking on a crusade to persuade architects and developers to create buildings that inspire feelings of joy and stimulation.
Richard Williams, working across Central London agency at SHW, says: "This is a really insightful and thought-provoking article, which neatly summarises a tenet that many of us in the property industry have long held to be true, that great architecture isn't just functional, it should inspire those around it and those fortunate enough to use it.
"There are many excellent quotes about architecture and the impact the built environment has those that use it, but perhaps the most apt is from Winston Churchill - We shape our buildings; thereafter they shape us."
The article references research by NEF that suggests "Our emotions are directly affected by specific architectural qualities … there is no robust evidence linking any specific architectural style to better or worse outcomes". This therefore allows a freer hand for those involved with the design of new buildings to create their own style, rather than being held hostage to nostalgia. It also provides an opportunity for an existing buildings to be reborn with new meaning and purpose.
A recent example to highlight is SHW's client Morden College, and their architect MAE's 2023 RIBA Stirling prize for the best new building in the country (for The John Morden Centre) - a great case of where exciting and well thought out design can make a genuinely positive impact to the end user.
Of the win, Ellen van Loon, Chair of the RIBA Stirling Prize jury, says: "The John Morden Centre is a place of joy and inspiration. It sensitively and seamlessly integrates medical facilities and social spaces, delivering a bold and hopeful model for the design of health and care centres for the elderly. Dedication to creating an environment that lifts the spirits and fosters community is evident at every turn and in every detail."
Richard adds: "At a time when commercial property is having to work harder than ever, whether it be the reimagining of the High Street or creating offices that make people think twice about working from home, we as property professionals are tasked with ensuring the end product is more than just brick and mortar. We have to strive for something that shapes us and our environment in a positive way and creates a more enjoyable place to live and work."