4 October 2023
Meet the Team with Scott Theobold
Architecture, Building Consultancy, SHW News
We caught up with Scott Theobold, Senior Architect from Brighton.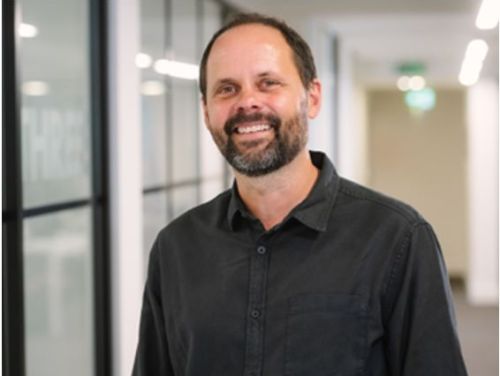 1. Describe SHW in three words…
I should probably reel off the main 3 core values, but my own impression so far is friendly, professional, ambitious.


2. What are your/your teams expert areas?
SHW Architecture has a depth of experience in education and community projects. This spreads out into areas of residential and housing, commercial, and other building types. Our strengths are to listen to the client's brief, work on that with them and other stakeholders so that they are all invested in the design process.


3. Tell us about your career at SHW
It's early days. Ask me again in a year or so. Loving it so far.


4. How did you get into the industry?
My Grandad was a house builder on the Isle of Wight. I was fascinated how buildings emerged from sets of drawings. Later my Dad was a small works contractor and I used to labour on sites in school and college holidays. Felt like I was drawn into the construction industry.
5. What are your qualifications?
I am a qualified father having successfully got a daughter to University, a son into college and another son into Year 9. I also have a degree and diploma in Architecture, am a chartered Architect, and an FA qualified football coach.

6. What do you like most about your job?
Coming up with a great design is a nice feeling on many levels. Not only are you giving your client value in that moment, you also imagine the enjoyment all the people that might eventually use the design might have.
7. Pinnacle of your career to date?
A house transformation was particularly successful, had a published article and featured as the gangster's house in an ITV drama. The client was also incredibly happy with the spaces, volume and natural light the design created. I was proud of that one

8. Favourite/most challenging project to date?
Going back to the early stages of my career, I was effectively the project architect for the design and delivery for a school transformation project. Thrown in at the deep end I look back on that one as not only a brilliant learning curve, but also the connection you have with the end users, in this case hopefully many years of primary age children enjoying the spaces for their early years learning.

9. Best advice you have ever been given?
Don't be your own enemy.
10. Who do you most admire in the industry?
Right now it would be 31 year old, Nigerian born Muyiwa Oki becoming RIBA President - an amazingly progressive youthful appointment for this historic British professional institution. Looking forward to what happens under his tenure.

11. Three things to do before you retire?
Mentor students or recent graduates on their architectural journeys.
Feel part of a successful transition to a zero carbon, sustainable future.
Finally finish the slow moving renovations and works to my own home!