4 September 2023
Meet the team with Jamil Hornsby-Odoi.
Building Consultancy, Planning, SHW News
We caught up with Jamil Hornsby-Odoi from the planning team.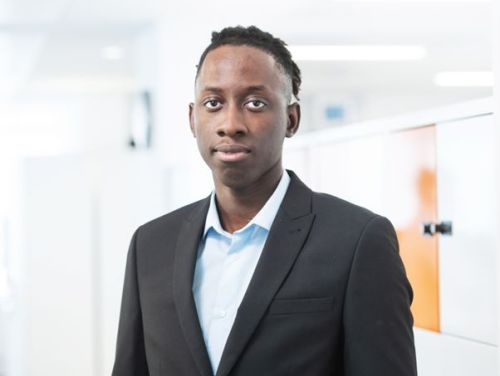 Describe SHW in three words…
Connected, Engaging, Welcoming
What are your/your teams expert areas?
As there are only three of us in the team, we cover pretty much all areas of planning. We work with residential and commercial properties, and deal with full planning applications, outline applications, listed building consent, prior approval applications, and planning appeals.
Tell us about your career at SHW
I've worked here for a year and a half and been involved with a range of planning applications and appeals. Currently working towards chartered status which I hope to achieve by the end of next year.
How did you get into the industry?
 My dad's an architect so I always wanted to go into property, but I didn't know exactly what branch of property. After doing an undergraduate degree which was not for me, I found out about planning and realised I had to do a postgraduate degree if I wanted to go into it. Even though I swore I would never go back to university, I ended up doing a masters in Birmingham and realised that planning was exactly what I'd been looking for.
What are your qualifications?
Environmental Biology BSc from University of Nottingham, and Urban and Regional Planning MSc from University of Birmingham
What do you like most about your job?
 You can see physical evidence of your successful work and how it is actually impacting the world around you (e.g. see flats being erected when you achieve planning permission).
Pinnacle of your career to date?
Ooh this has to be the Brighton Appeal which is also the same answer to the next question….
Favourite/most challenging project to date?
Winning 5 Brighton Road on appeal. After the Council refused planning permission for the change of use of a vacant office to 27 residential flats, we decided to appeal the decision as we did not agree with the Council's assessment of our application. The Planning Inspectorate agreed with us and decided to grant planning permission for the 27 flats. As I live close to the site, its good to see a physical reminder of how my work is impacting the built environment.
Best advice you have ever been given?
Don't be afraid to make mistakes, just go for it.
Who do you most admire in the industry?
 Brett, he's my current mentor and has given me a lot of responsibility which has really helped me develop as a professional
Three things to do before you retire?
As I play a lot of football, it would be great to do some planning for a football team, although I don't know how this would come about.
I think I would eventually like to work abroad for a period of time just to experience a change of scenery
I did my masters dissertation on retrofitting in planning and would like to be part of a push to increase the use of retrofitting in planning