29 October 2019
Resurrection after fire – SHW Project Management
Building Consultancy
In June 2018 a huge fire destroyed large sections of the Cottesmore Hotel, Golf & Country Club, Pease Pottage affecting the health club, kitchen, function rooms, bar and golf facilities within the hotel. Following release of the building from the Fire Brigade SHW Building Consultancy were instructed to act as client liaison in relation to the insurance claim, Project Manager and Contract Administrator. The £4.5m project was split into numerous phases - Pre-Demolition, Demolition, Phase 1 and Phase 2 - broken down to enable facilities to be re-opened ready for club members and the public to utilise as quickly as possible.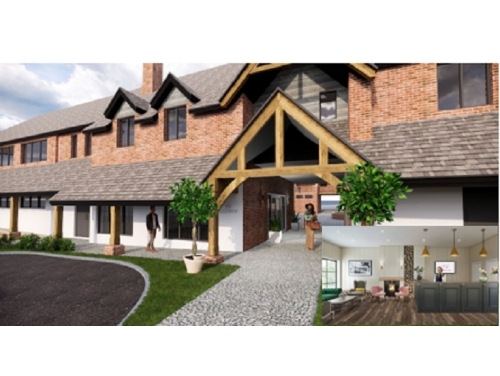 Our strategy involved:
Scheduling the extent of fire reinstatement works
Assisting client with defining project brief
Negotiations with appointed fire reinstatement insurance representatives
Preparation of specifications and design packages
Selection and appointment of Principal Contractor following tender process
Instructing project team comprising of Structural Engineer, Mechanical & Electrical Engineer, Architects and other specialists
Co-ordinating all aspects of the fire reinstatement phases of work within specific timeframes involving investigation, defect analysis of existing structures to rebuild whilst incorporating new forms of construction. Our experience has enabled successful management of the phased project works highlighting control of budget and decision making to successfully deliver the phased building works.
We are now in Phase 2 of the building project striving to complete new kitchen / catering facility for December 2019.
Johnny Porter, Manager for Cottesmore Hotel, Golf & Country Club said: "Unlike planned building works a fire recovery project demands a complex and involved programme involving simultaneous design, planning, building and negotiation with insurers. SHW seamlessly joined this process, led by Russell Markham, to proactively manage the project with the best interests of the recovery of the building and business in mind."
Contact:
Russell Markham
01273 876222