5 June 2018
Long service anniversaries for SHW Partners
Recently Duncan Marsh - Business Space Partner for SHW's Worthing office – celebrated 20 years with the firm. Duncan (pictured above with Head of South Coast Region David Martin) – is just one of several people in the firm to have recently celebrated or have upcoming long service anniversaries.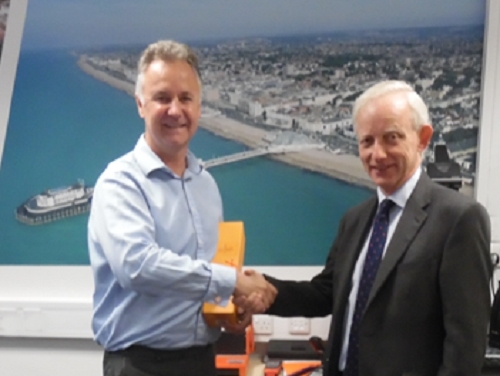 In February we celebrated the 30th anniversaries of Senior Partner Adam Godfrey and Head of Investment Nick Bradbeer (see Brighton Argus story - http://bit.ly/2rcd6Of)
In May our Croydon Retail expert Nigel Evans also passed his 25-year milestone with the firm
Managing Partner Martin Clark also celebrated 20 years with SHW this year
HR Manager Sharon Briggs said: "In these times where company loyalty is perceived to be short, it is great to see individuals establish and maintain long-lasting careers within our Partnership.
"We are delighted to celebrate Duncan's service anniversary and truly value his contribution to SHW. His knowledge, skills and experience are vital to our business as is sharing this with our newer members of the team."
Contact:
Sharon Briggs
01273 876223